June 21st, 2012 by
Terry
Those of us who follow Hawaii Five-0 on social media, are aware of the furor that arose over the addition of Lauren German as "Lori" in season two of the CBS drama.  Since many fans had already grown to like the character of Catherine Rollins as McGarrett's love interest, we didn't see the same uproar when it was announced that Michelle Borth would become a show regular next season.  Although, Hawaii Five-0 does have a very vocal fandom, and not everyone agrees with the promotion of the "Cath" character , I'm hoping for a much better reception for Ms. Borth.  But it is dramatic television, so can we really expect smooth sailing ahead for the gorgeous couple?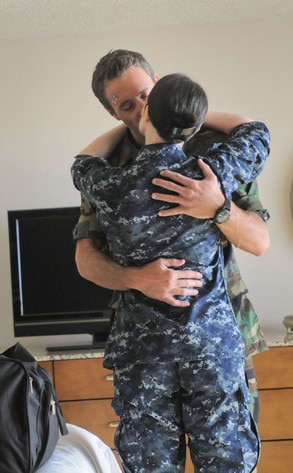 Jess: You've been holding out on Hawaii Five-0 fans on the scoop front! Care to make it up to us now?
Fans biting their nails over Michelle Borth being upped to series regular can chillax. (Are the kids still saying that these days?) "I think there are some fans who don't want a new member and they don't want to disrupt the entirety of the four, and I do kind of agree," she told us at the Monte Carlo TV Festival. "I don't want to come in and be disruptive either. I want it to be a gradual easing in for sure." As for Steve and Catherine's romance? "I think it will be a rocky road," Michelle teases.